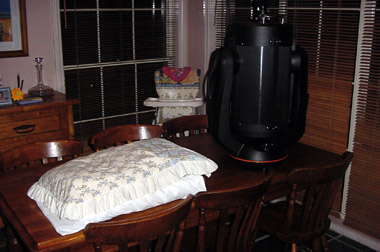 1. Remove the hand controller from its cradle. Place the N11GPS on a table with a couple of pillows next to it.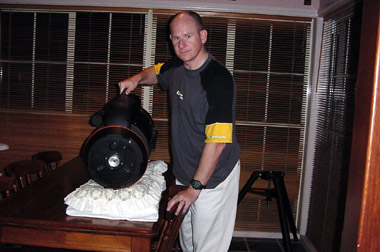 2. Lay the N11GPS on its side. Rotate the base so one of the screw holes is at the top. Screw a wedge bolt into that hole six turns. This is plenty hold it in the wedge top slot.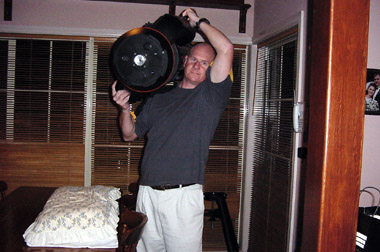 3. Grab the side and base handles and lift the N11GPS onto your shoulder. Don't forget to bend the knees! With it balanced against your shoulder its reasonable easy to carry it.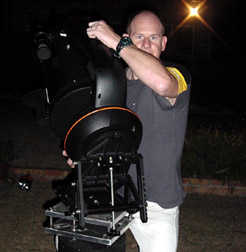 4. Walk out to the wedge. Now bend your knees and lower the N11GPS wedge bolt into the slot on the top of the wedge. This one bolt (screwed in six times can easily support the weight of the scope. Now insert the other two bolts.