Not visible in picture:
Equipment Wiring Diagrams
The diagrams to the right detail how the system is wired together.
Wire equipment into both the TV and Projector.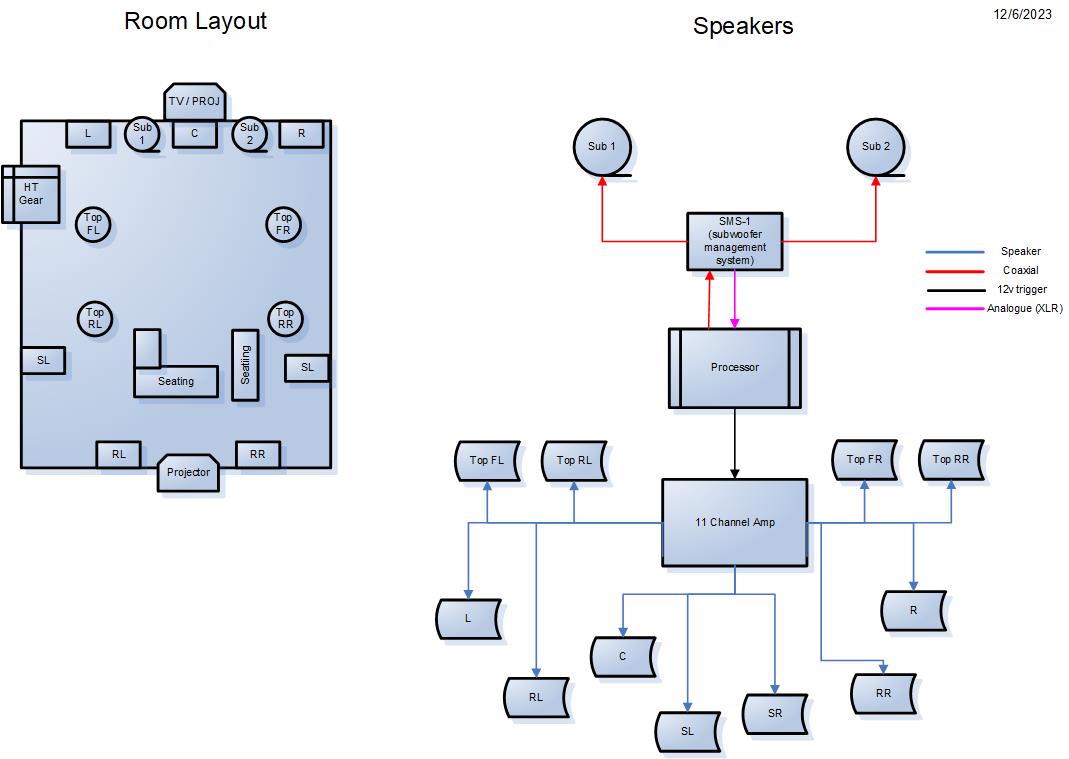 IR Repeater Equipment
To have HT gear out of sight requires a means to receive the IR signal from the remote. This is achieved though Xantech IR repeater equipment. A IR sensor at the front of the room received the IR signal. It then sends it via a wire to the IR connection block (Red +12v, Black ground, White IR signal). The connection block then distributes it to the IR emitters attached. The emitters then repeat the signal to the IR receiver on the corresponding piece of HT gear. In some cases an emitter is not needed and the IR signal can be inputed directly from the connection block into the HT gear via a 3.5mm mono cable,. This is the case with the Rotel Processor and Denon 2900 DVD player. Pictures clockwise show:
IR Receiver.

IR Connection Block.

IR Emitter.

IR Direct Input.